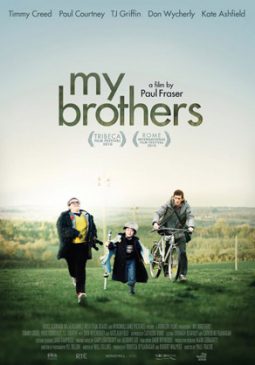 My Brothers
My Brothers is Paul's directorial debut.
Click here for trailer.
Set in small Irish community over Halloween weekend, 1987. Three brothers – Noel (Creed), age 17; Paudie (Courtney), 11; and Scwally (Griffin) aged eight – take to the road in a stolen bakery van to replace the cheap Casio watch prized by their dying father; the eldest had surreptitiously slipped it off the man's wrist so he would have a memento after the man's passing.
Click here for interview in LEFTLION.
Click here for Variety review